Immigration to Canada from Israel – congratulations on visas!
Andrii amd Nigar! We are looking forward to see you in Canada! We are proud to be here for you all the way through your immigration pathway! And thank you for your feedback
"Finally it happened. We would like to thank Olena Palatnik and Palleon agency for their assistance, support and cooperation during our immigration process to Canada. Full process took around 2,5 years and finally we did it and will move to Canada in November 2019. Before we started to work with Palleon i had checked some other agencies in Israel, but i had never regret that had chosen Palleon. Trust and personal touch were very important for our family. Our suggestion for future immigrants – first of all to keep patience as without it you will never succeed your target. And contact Palleonn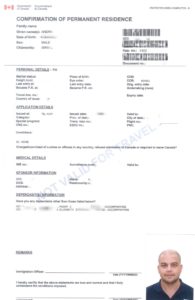 Do you want to live in Canada? We are here to ease your way!
Free Consultation