Thanks to Palleonn, we immigrated to Canada!
I would like to thank Palleonn Consulting Centre for professionalism and their level of immigration services' provision. All these factors brought our family to the best result – immigration to Canada.
Last year, due to Palleonn, I came to Canada to work under work visa and proper work permit in frames of Provincial Nominee Program. At the same time we were going through immigration process, while my family waited for immigration decision at home, in Ukraine.
We had a lot of challenges and our immigration case was very complicated. I know now, we wouldn't ever be able to immigrate ourselves, without professional assistance. We appreciate Palleonn for bringing us through all the difficulties to the goal we had.
Today, we are happy to have our immigration visas to Canada.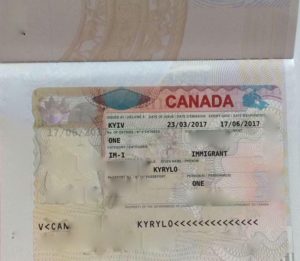 To all who plan to immigrate to Canada, we recommend to address Palleonn as the most appropriate choice from all points of view – during all immigration process, Palleonn team was in contact with us 24/7, any time day and night, when it was convenient to us. All responses and consultation were provided in due time frames and always according to Immigration Act and legislation procedures.
Competency level of Palleonn let us avoid all the mistakes and become permanent residents of Canada fast and painlessly. We were always informed of all aspects and updates of our case processing, we were led and supported from start to end in a perfect manner.
Thank you very much!
Vadim
Free Consultation