Education, entertainment and general adaptation of immigrant children in Canada – city of Morden, Manitoba
Today we would like to talk to you about you and your children may anticipate after arriving to Canada as immigrants. Usually, parents are most interested in language, settlement, development and safety of their children in Canada. For an adult person, who chooses immigration to Canada pathway consciously all these elements come smoother and easier than for a child. Children do not make decisions like this by themselves, so you need to prepare your child morally so that he/she know what will happen there in Canada, when you are still in your home country. The more you know about what awaits them, the easier it will be for you to adapt the most beloved people to a new stage in their lives.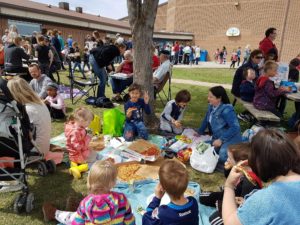 We did not use any pallid statistics or official sources for preparing this material for you. Everything that is written below is the real-time opinion, feelings and experience of our clients who left for permanent residence to Canada with their children. We are thankful to Oleksandr Paveliev's family and to him personally for information provided, which can help all potential immigrants and their children.
Our 7 years old daughter is studying in the second grade. When we were arrived she went to a 1 grade. Registration to school took only 2 weeks, 1 application and several signatures, plus $15 CAD, backpack, lunchbox, a pair of change shoes and THAT'S ALL! We didn't buy any stationery for school. We were shocked, because we budgeted several hundreds just for it (remembering what it may cost in our home country). In short, the school provides all these things for $35 CAD per year, as we arrived in February – $15 CAD from us. By the way, 2 weeks of waiting to go to school was very long for our child, as on the second day after arrival we decided to show Sasha her new school (Minnewasta School). We went there and asked the secretary: "Can our child take a look?". Showing respect and sympathy, they accompanied us throughout the territory of the school and told everything about it. Since that moment every day started with Sasha's question: "Did they already call from school? When will they call?" She liked it very much and wanted to get to school asap.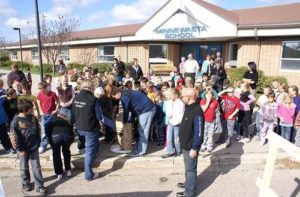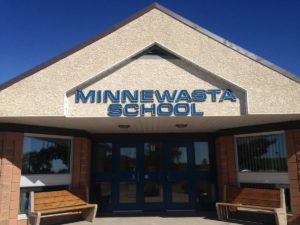 Then she was allocated to class, met the teacher and school time started! Her group is not big, just 20 children, not overcrowded by 35 and more kids as it usually is in our home country (Ukraine). The classroom is fantastic, exactly for 6-7 year-old children. No soldiers' ranks or blackboard from sixties. Everything is drawn up and designed in a game form, as well as the lessons themselves. At school it is obligatory to have a break of a fresh air daily for 45 minutes, which are spent at the playground near the school. There are hills, swings, football, basketball, baseball and whatever they want.
Speaking about the school. Of course, we were worried about child's language adaptation, since only the alphabet and a couple of phrases as "my name is Sasha", "I am 7 years old", "Hello" and "Good bye" were there in Sasha's English vocabulary. This was perhaps one of our greatest challenges. We approached everyone with all the same questions, regarding how language adaptation goes with such children, how to ease their learning. We talked to teachers, Regional Connections staff, people who were engaged in registration of documents to school, just acquaintances and so on. They all told us to calm down and just give Sasha a little time. So we did it… and in 8 months here in Morden Sasha finally understood that she can make friends not only with Russian-speaking kids, but turns out, with Canadians, too!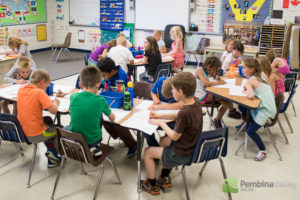 So immigrant boyfriends Mark, Steffen and Nikolay were changed to new Canadian girlfriends Vivian, Snowden and Lisa. HOORAY!
There were already three teachers at Sasha's class: 1st was Mr. Smith who substituted the main teacher for some time in the 1st grade. Second was Mr. Klassen, who was away for a while. And 3rd Mrs. Fehr, who teaches them now in their 2nd grade. So, all three, including the secretary and the head of the school, said and did not lie: "There is nothing to worry about. Your child is not the first one in Morden and at this school in particular, we know how to deal with it, we know what to do with it". As written above, the result didn't take long to wait, all you need is patience. Although I think if people had enough patience and power to go all the way from the idea of "Let's move to Canada" till getting their permanent residence cards in Canada, everything is going to be fine with kids' settlement as well. BUT of course it does not mean that you need to sit totally relaxed and wait until your child learns language by himself. No way. Lessons at home, reading before bedtime, cartoons, and random questions like "What is this in English?" – it's all a huge part of the work.
Also, we were very surprised by a call from school in summer: "Hello, this is from Minnewasta school, we just wanted to ask you, if you want or not your Sasha to be signed up for ESL class (English as a Second Language), normally we would do it from grade 1, but since you joined our school in February, classes were already complete. So now we will start new school year and we wanted to encourage Sasha to join us in this class". WOW, it also happens!!! Of course we want, how much does it cost? It's free was the response)) So now, those lessons look like this: EVERY DAY Sasha has an hour with individual teacher in the library, they read and write only in English, by the way the teacher is not Russian-speaking. Later we were surprised with the progress in language Sasha had due to these extra lessons.
Now let's go further. What is wrong with the education system is there is anything? At this stage – nothing. Every day is full of positive emotions; children go to school with pleasure and get sad when it's a state holiday or "No school day". A few words about it. Take a look at school calendar for October and you will see that there are no classes on some weekdays from time to time. It's all for a reason… children have a rest; teachers are busy with teachers' staff to do at school apart from study process. Also, there is Early Closing day once a week – when lessons are finished 1.5 hours earlier. What I'm trying to say is that here nobody even gives a chance to overload children. They are explaining it very easily: children should have a childhood. Someone may think what to do if there is nobody at home or if no one can come after a child earlier? With size of Morden and people next door it all can be settled with no problem.
Of course, if you search for disadvantages, you can find them even when there is none. As we are a far-sighted people, we already think about education after school. In contrast to school it costs pretty much! It is not something we can earn fast (I'm talking about my family now). Yet there is a program of Canadian Federal Government called RESP. Once you opened an account with this program – Canada puts $500 CAD per year (till the age of 16 of a child if I'm not mistaken) no matter how much you invested to this account. You can spend saved money only for education of children. So we didn't find disadvantages even here, and, by the way, we opened RESP account and began to save money for the future for our child.
I can tell you a lot about leisure activities, but will try not to exhaust you with long stories. Besides school once a week Sasha goes to violin lessons, gymnastics and this week she will go to figure skating (getting starter class, since she is not confident enough yet), as you see she has a busy schedule. Of course, as a father I would like to mention the financial aspect of it. For skating we pay $250 CAD per year and after that we get gift cards for the same amount to the local chain of gas stations and supermarkets called Co-Op. We rarely go to the supermarket, but fuel is needed anyway and with card we can get it for free. Can't say for sure about gymnastics, but I think my wife paid near $100 CAD for it (per year). Violin is violin, our daughter has a personal tutor and a violin is in rent, so we pay $40 CAD per month to tutor and $20 CAD per month for violin rent. If you count you will see that it all is really cheap. To finish this money issue, I would like to say that in the end of the year when we file an income-tax declaration – Canada returns $500 CAD which you spent on a child, $250 CAD for sports and $250 CAD for art.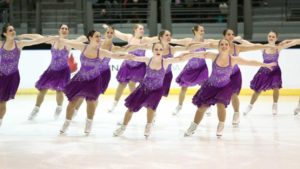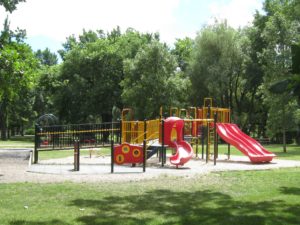 A little bit off topic. There is a bus that drives children to school and back home. Unfortunately, we cannot use it as we are living in 1.5 km area from the school, that is a rule. On the other hand it's nice that Sasha can drive a bicycle when the weather is good or to walk (850 meters) to school. I must admit we are not worried about her walking home on her own at the age of 7. There is no need to tell about the peace and safety of the city.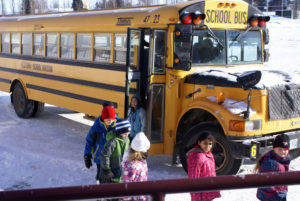 Once a funny story happened. While my wife, was sitting in front of the house, waiting for Sasha to arrive from school by bicycle, she was surprised to see policeman who drove next to our daughter! He explained that while he patrolled the streets he saw some man talking to Sasha. She didn't spoke English at those times, so she didn't get what he said and just kept driving home. Policeman, in turn, decided to monitor the situation to be sure everything was ok and drove near Sasha straight to her house. Later we laughed about it, but at first Natalia didn't think it was funny – just imagine how would you feel when policeman walks your child home!))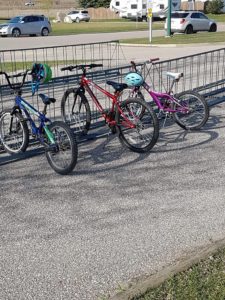 In conclusion, speaking about what children feel and what do they miss in Canada the most – these are grandmothers and grandfathers. You know, friends can be forgotten, but nothing can replace relatives. We reassure Sasha by telling that soon we'll have a visit or they will fly to us. In addition modern means of communication, video, etc., are very helpful.
How does it feel overall? Amazing! Answer to the question whether she wants to go back to Ukraine is always the same: "Nooo!" Very often she asks why Canada is so beautiful? Why people are so kind here (not like in our home country)? Why children have more opportunities here than there? It's not easy to explain answers to these questions in full to a child, yet if she asks, she realizes the difference and that means so much to us.
We will continue to post opinions of parents of children-immigrants for your better comprehension of what to expect after immigration to Canada.
What can we do for you?
assessment of chances to immigrate to Canada, as well as all types of visas and permits,
representation of your interests by the regulated immigration consultant,
organizing and managing the process of becoming a permanent resident of Canada from A to Z
full support and organization of your immigration and landing in Canada – flight, accommodation, meals, entertainment, shopping, searching for potential employers, meeting with those who already live in Canada and got there due to Palleonn.
We are waiting for you in our offices or on-line!
Palleonn Consulting Centre – probably, the best in immigration consultancy.
Free Consultation