Expansion of Canada biometrics 2018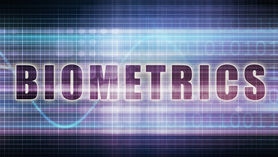 Starting as soon as this summer, everyone who applies for a visitor visa, a work or study permit (except US citizens), permanent residence, refugee or asylum status will need to give fingerprints and a photograph. This is called "biometrics" and the Government of Canada collects this information to manage identity and facilitate application processing.
Currently, citizens from a certain number of specific countries are required to provide biometrics when they apply for visitor, work or study permits to Canada. Beginning on July 31, 2018, applicants from Europe, the Middle East and Africa will be required to provide biometrics. Then on December 31, 2018, the biometrics program further expands to applicants from Asia, Asia Pacific and the Americas.
To facilitate repeated travel to Canada, applicants will only need to give their biometrics once every 10 years. Those with a visitor visa, or a study or work permit who previously provided biometrics remain valid from that date for a period of 10 years. Biometrics will be collected at Visa Application Centres around the world, Application Support Centers in the United States, at select Canadian port of entries and in Canada at select Service Canada locations, beginning in early 2019. A fee of $85 per person or $170 per family will be charged at the time of taking the biometrics.
Exempt from this new requirement are Canadian citizens, existing permanent residents, children under 14, applicants over 79, and visa-exempt nationals entering Canada as tourists who are eTA holders. Also, those applying for a visa, study or work permit or permanent residence from within Canada are exempt until service centres are established in Canada.
What we can do for you:
– Evaluation of chances under 70+ available immigration and visa options to Canada – individual immigration strategy for every case
– Representing your application by licensed immigration consultant in all Canadian immigration authorities;
– Full organization and maintenance of your immigration process
– Organization of preparation to international language tests for immigration and studying in Canada.
Contact us now!
Skype: Palleonn
Email: info@palleonn.com
Message us of Facebook: https://www.facebook.com/palleonnimmigration/
Palleonn – probably, the best in immigration consultancy.
Free Consultation