Express Entry immigration to Canada – how to get more than 900 points out of 1200 and get Canadian PR fast?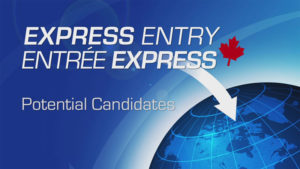 Express Entry system has been launched in 2015 and since that time it made it a bit challenging to go through the system's process, mostly because candidates could not or did not want to improve Express Entry points in their application. For this, usually, one needs to have high scores in languages. Today, we see that it is worth improving the language and pass immigration process in no time, rather than sit and wait for the opening of other streams and programs with lower requirements to candidates in frames of languages.
Alona and Mike are vivid examples of how a family may get 940 points in Express Entry system under Federal Skilled Worker Class. For sure, the way this couple went through is not that relaxed, though the result is magnificent. So:
In order to apply under Federal Skilled Worker Class through Express Entry, both applicants passed IELTS General on 6,5 – the principal, and 5,0 – dependent applicant. Both got their educational credentials assessed. Therefore, Alona, as a principal applicant, got 340 points in Express Entry system – not even near to the minimum score to go through the system. That is why…
We decided to add provincial nomination in order to get additional 600 points for it into Express Entry profile. Manitoba was chosen as a point of destination. In order to get Manitoba provincial nomination certificate and add it to Express Entry profile, the applicant must have a connection with Manitoba (apart from tones of other provincial requirements satisfaction). The connection was found, Alona and Mike even managed to make an exploratory visit to Manitoba and MPNP immigration application was successfully submitted.
The application for Manitoba nomination was submitted in March 2018, the nomination was issued in May 2018. You know what? It took only 42 days to get MPNP nomination! 

Therefore, our guys got 940 points in Express Entry system!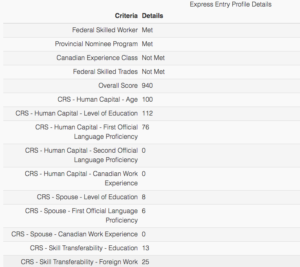 It's worth mentioning, that today's immigration to Canada is quite multi-leveled and confusing, yet those who do wish to live in Canada – get the result.
We are proud of our achievements, individually elaborated Canadian immigration strategies and fast-track positive results.
If you plan to immigrate to Canada, don't think twice, address to Palleonn Centre professionals. We know what we do and love our job.
What we can do for you:
– Evaluation of chances under 70+ available immigration and visa options to Canada – individual immigration strategy for every case
– Representing your application by licensed immigration consultant in all Canadian immigration authorities;
– Full organization and maintenance of your immigration process
– Organization of preparation to international language tests for immigration and studying in Canada.
Contact us now!
Skype: Palleonn
Email: info@palleonn.com
Message us of Facebook: https://www.facebook.com/palleonnimmigration/
Palleonn – probably, the best in immigration consultancy.
Free Consultation