IMMIGRATION TO CANADA – WELCOME CHANGE IN DEFINITION OF DEPENDENT CHILD EFFECTIVE TODAY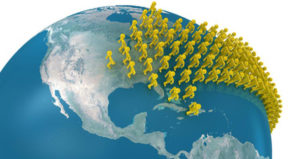 October 24, 2017 –  Effective today, the definition of dependent child has increased from 18 to 22 years of age. To be dependent, the child still needs to be unmarried and not in a common-law relationship.
What can we do for you?
assessment of chances to immigrate to Canada, as well as all types of visas and permits,
representation of your interests by the regulated immigration consultant,
organizing and managing the process of becoming a permanent resident of Canada from A to Z
full support and organization of your immigration and landing in Canada – flight, accommodation, meals, entertainment, shopping, searching for potential employers, meeting with those who already live in Canada and got there due to Palleonn.
We are waiting for you in our offices or on-line!
Palleonn Consulting Centre – probably, the best in immigration consultancy.
Free Consultation