Immigration to Canada with Palleonn – feedback 2018
Translated from Russian:
I would like to thank the team of Palleonn Centre. Remembering now all step by step process and pathway of our immigration to Canada, starting from learning English and up to getting Canada immigrant visas for my son and me, I can say that we were supported, advised and provided professional services on every step by professionals. Thanks to the team of Paleonn and of course to Ms. Olena Palatnik. Thanks for making our dream come true. Unreal IS real.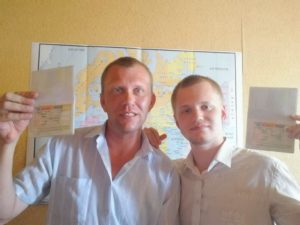 What we can do for you:
– Evaluation of chances under 70+ available immigration and visa options to Canada – individual immigration strategy for every case
– Representing your application by licensed immigration consultant in all Canadian immigration authorities;
– Full organization and maintenance of your immigration process
– Organization of preparation to international language tests for immigration and studying in Canada.
Contact us now!
Skype: Palleonn
Email: info@palleonn.com
Message us of Facebook: https://www.facebook.com/palleonnimmigration/
Palleonn – probably, the best in immigration consultancy.
Free Consultation