Manitoba immigration – changes as of May 16, 2019
Overview:
The In-demand Occupations List has been updated with information indicating whether some occupations will only be considered as in-demand under some streams.
In addition, some occupations have been removed from the list (where indicated below).
Finally, CLB requirements have been adjusted for some occupations to improve consistency across specific NOC groups (as indicated below).
Occupations removed from the list: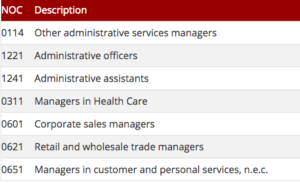 Please, find all details information on the official website of MPNP: https://www.immigratemanitoba.com/immigrate-to-manitoba/in-demand-occupations/#indemand
Free Consultation