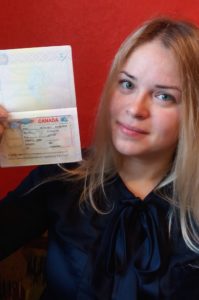 Dear readers of Palleonn Centre reviews, if you are here – it mean that you have a goal to change your life for better, and I hasten to please you – you have found a great supporter, partner and a real professional immigration centre Palleonn.
I write with special trembling and passion to Palleonn because I'm very thankful for everything they did for me.
Not being greedy for adjectives, I want to note that Palleonn always means individual approach and assertiveness. For example, all my English instructors (three of them), because of my business, had a Skype lessons with me any day and even at night-time, even on their birthdays and Christmas! They are the most powerful professionals, which selflessly fought for every score point of my IELTS for immigration to Canada. As a result, I got my first victory – required IELTS score for immigration to Canada.
Palleonn is all about structured, thoughtful and rigorous planning: all collected documents, all work that we had done with my husband – everything was for a reason, and, as a result, we got a Visitor visa to Canada for an exploratory visit in frames of immigration to Canada. That's my first Canadian visa and it's multi-visa!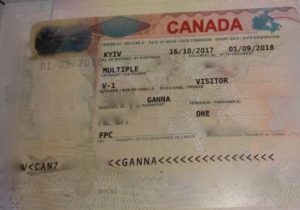 Palleonn is reliability and competence. With such a professional team our family continues the path to the goal – immigration to Canada with hope for success.
I will do provide photos from Canada after my visit.
Yours faithfully,
Anna Z.
Free Consultation