Result oriented services! Congratulations to Palleonn client with immigration visa to Canada and Permanent Resident status! Story of immigration to Canada 2018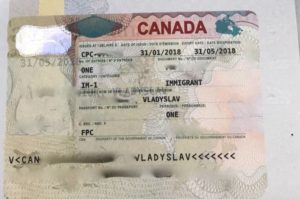 A year ago Vladislav was submitted for immigration to Canada under Manitoba provincial nominee program. Yesterday, he got his immigration visa, already living and working in Canada under work permit. Before immigration visa, Vladislav got his Visitor Visa for exploratory visit to Morden, MB (it is worth noting that first, he was refused Visitor visa, being a single applicant, yet under second application, the Visa Office changed its mind and issued Vladislav a multi entry visa to Canada – we always emphasize on the fact that it is a challenge to get a Visitor Visa, even with government invitation, and this is exactly the case). Yet the result was amazing – Vladislav accomplished his visit and was offered a job of a Cook during it. Because COOK in Canada is a highly demanded occupation.
We are very glad that we serviced Vladislav in timely, quality and correct manner and all the results were obtained properly – Visitor visa to Canada – multi entry, work permit to Canada, and finally immigration visa to Canada and status of Permanent Resident.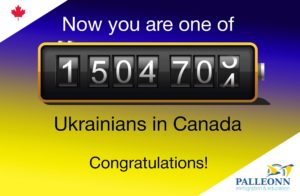 What we can do for you:
– Evaluation of chances under all available immigration and visa options to Canada – individual immigration strategy for every case
– Representing your application by licensed immigration consultant in all Canadian immigration authorities;
– Full organization and maintenance of your immigration process
– Organization of preparation to international language tests for immigration and studying in Canada.
Contact us now!
Skype: Palleonn
Email: info@palleonn.com
Message us of Facebook: https://www.facebook.com/palleonnimmigration/
Palleonn – probably, the best in immigration consultancy.
Free Consultation