Visitor Visa to Canada – Palleonn Centre feedback – after initial refusal – Canadian Visa Office Abu Dabhi (UAE)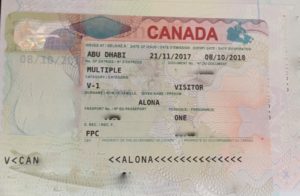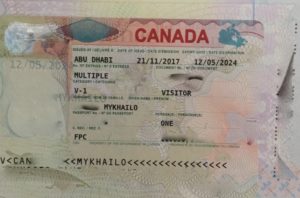 It is not a secret that Canada has its own statistics data considering risky countries – those, citizens and/or residents of which breach Canadian Immigration Law more often than others.
One of the vivid examples of our victory on Canadian Visa Office statistics is Alona and Mike case. They are Ukrainian nationals, working permanently in United Arab Emirates. In such cases, quite often, Visa Office does not see any connection of applicants neither to their home country, nor to the country of residence. It results in refusal. This is what happened with these applicants' cases initially.
When applying anew for Visitor Visa to the same UAE Visa Office of Canada, the only thing that could have convinced the officer was explanation letter that MUST have been strict, forceful, coherent, linked to specific articles of Canadian Immigration Law Acts and Regulations. Such letter is the only document, able to convince the Officer to make positive decision. And we made it, which is our great victory, and now the format of this specific explanation letter – is a pure excellency example of Palleonn's professional Visa Support Team.
Once again we proved and got assured that refusal is not a sentence; after any refusal, and even after several refusals in visas to Canada you CAN and will get the visa and/or immigrate to Canada successfully when properly approached. We can overcome the majority of challenges like that.
Thanks to all those members of Palleonn team, who influenced the destiny of our clients with their professionalism and personal approach.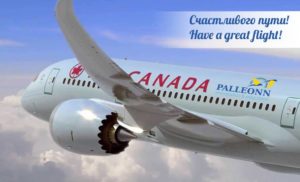 What we can do for you:
– Evaluation of chances under all available immigration and visa options to Canada
– Representing your application by licensed immigration consultant in all Canadian immigration authorities;
– Full organization and maintenance of your immigration process
– Organization of preparation to international language tests for immigration and studying in Canada.
Contact us now!
Skype: Palleonn
Email: info@palleonn.com
Message us of Facebook: https://www.facebook.com/palleonnimmigration/
Palleonn – probably, the best in immigration consultancy.
Free Consultation