Immigration to Canada 2019 – Morden (Manitoba) Community Support – exploratory visit stage
Exploratory visit stage in immigration to Canada under Morden stream – is a victory and a risk. Firstly, it is a victory – if and when the visa is approved and you are welcome to Canada. Secondly, it is a risk not to get it.
It is a real challenge with multiple complications in form of "human factor" and officer's subjective discretion to prove that you would leave Canada after the visit and return back home. Especially, when it is about countries with more than 30% refusal rate.
What do we do to get you the visa – as a step in gaining the principle aim – immigration to Canada? We do everything and a bit more. We forecast all aspects of human factor, we use 13 years of experience in similar visa type applications in our professional field, we approach to narrow specialized immigration advisors, lawyers and consultants if that  is needed, we call the Minister of Immigration of Canada (though he does not pick up, but it is a matter of time)).
People are sometimes annoyed by the way we become meticulous, picky, intrusive in requesting specific documents for visitor visa to Canada. And then they thank us for this same meticulousness, because due to this exact attitude and attention to each coma in the visa application, we go to sleep the night after submission more or less calm and confident. And when the visa is approved we are happy together with you, because we know what we are capable of and now you know that.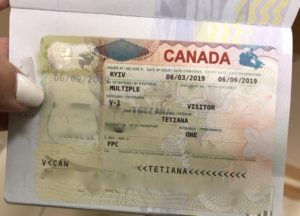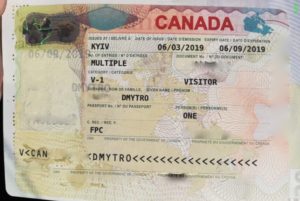 Congratulations to Dmytro and Tetyana with Visitor visas to Canada for exploratory visit in frames of immigration process. Dmytro got the visa from the first attempt and that is amazing. Tetyana got it from the second attempt, and  her application is a real masterpiece, when negative factors transform into advantages and change the angle of officer's attitude towards the application.
It is always easier with us! Pack your bags and have a great trip!
#Palleonn
#Immigration_to_Canada
#Palleonn_feedback
Free Consultation