Immigration to Canada in 10 months – Saskatchewan Immigrant Nominee Program
Congratulation to Tetiana, who received her immigration visa to Canada together with Palleonn Centre!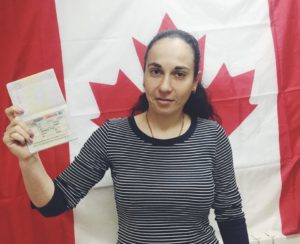 Тetiana immigrated through Saskatchewan Immigrant Nominee Program  — International Skilled Worker.
The whole immigration process from submission to visa pick-up tookonly 10 months. We consider it a wonderful result and our mutual achievement.
Tetiana is Drafting Technologist by her profession and is a real master of her skills area. We know that Tetiana will find the best place for herself on Saskatchewan labour market and with her all the best in all new beginnings.
Would you like to know more about your own chances on immigration to Canada? Contact us now.
Free Consultation